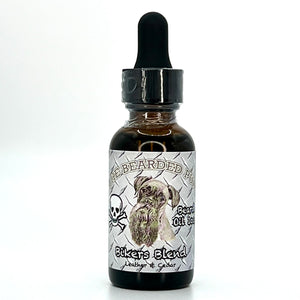 Bikers Blend Premium Beard Oil
Wow....is what we hear a lot! Our Bikers Blend Beard Balm is like walking into a fine leather store.......that sells cologne also! It's hard
 to beat a sexy AND masculine scent all wrapped up in one. As always, it's blended with organic base oils and premium fragrance and essential oils. 
Comes in a 1oz size.